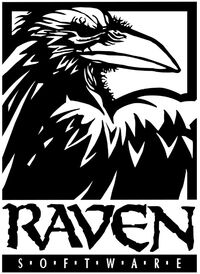 Raven Software is an American video game development company based in Wisconsin, and is responsible for the development of every game and expansion in the Heretic and Hexen series.
History
[
]
The company was originally founded in 1990 by Brian and Steve Raffel, and worked independently until 1997 when they were acquired by Activision. After the acquisition, much of the original team that developed Heretic and Hexen split off to form Human Head Studios.
Raven Software worked with id Software often, whose engines were used as the basis for each game in the Heretic/Hexen series. Even though there hasn't been another entry in the series since 1998, the company continues to develop other games even today.
Notes
[
]
The company's name may have had an influence on some of the choices for their games, such as Corvus' name.