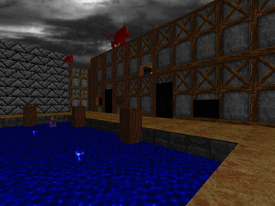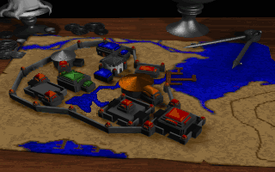 The
City of the Damned
is the first episode of
Heretic
. It is also the shareware episode of the game and as such does not include all weapons and monsters.
Overview
The City of the Damned is, in fact, the former capital city of the Sidhe elves, conquered by D'Sparil's forces. The episode's style is distinctively Gothic/medieval city-like and the levels are primarily made up of stone buildings. At the very heart of the city lies the gateway to Hell's Maw.
Guarding this gateway are the Iron Liches (1-3, depending on your skill level), the bosses of this episode.
Levels
Notes & Trivia
In Heretic II, it is revealed that city's actual name is "Silverspring".
External Links
---
Community content is available under
CC-BY-SA
unless otherwise noted.